I decided to show a few of my favorite friends and their businesses on Mondays for next few weeks.  Christmas is coming! 😀
First let me say none of my friends know I am doing this, so I am getting nothing for this.   I just like their products.
Rhonda over at RhondaFaith Etsy shop is a fabulous seamstress.  Her American Girl doll clothing are really cute.
Look at this darling thing.  Love the bluejeans!  I don't think the shoes are included.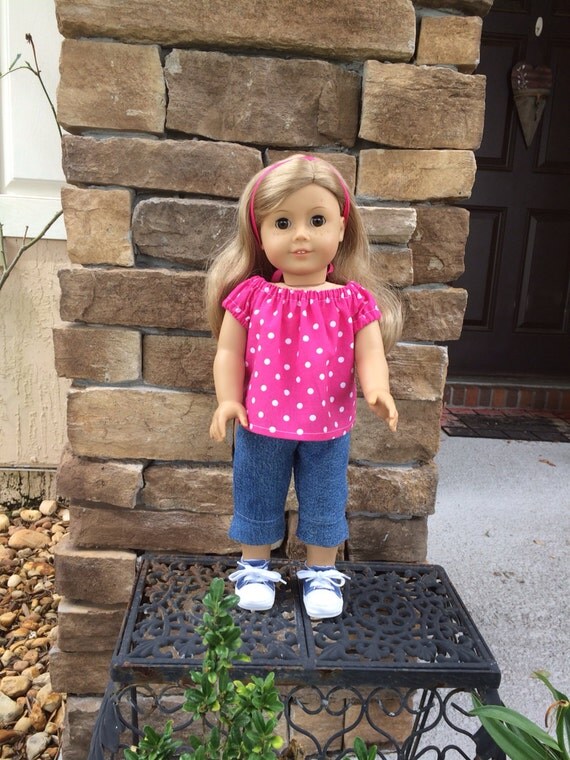 This one has already been sold, but it is my favorite.  Look no pink!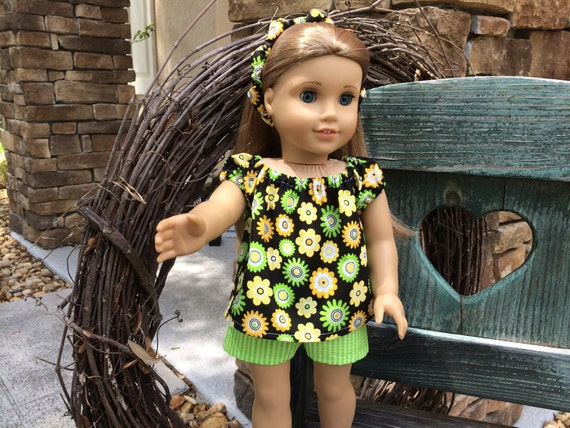 Rhonda will be adding, more American Girl doll clothing, cosmetic bags, pencil bags, totes, purses and more.  Below are a few examples of what she will be adding…just in time for your Christmas shopping!  WOOT
This slideshow requires JavaScript.
I have gotten an American Girl doll outfit from her and it was well made.   My daughter loved it.  I have also seen the tote bags she has made and they are also awesome.
So while you are thinking about Christmas gifts, please stop by RhondaFaith Etsy shop and have a look around.  Don't see what you like, contact Rhonda through her Etsy shop.  She does take custom orders.
Happy Holidays!